ShoutOut collects recorded customer feedback and automatically generates branded video content with B-roll, graphics, and subtitles.
With ShoutOut, you can crowdsource user-generated content for branded videos in a way that's scalable and affordable.
All you need to do is create a shareable video template that allows you or users to record testimonials or answer questions.
You'll be able to add your own branding elements or choose from a library of logos, music, graphic overlays, intros, and outros.
Just share your template via link, QR code, or embeddable widget to start collecting footage for branded video content.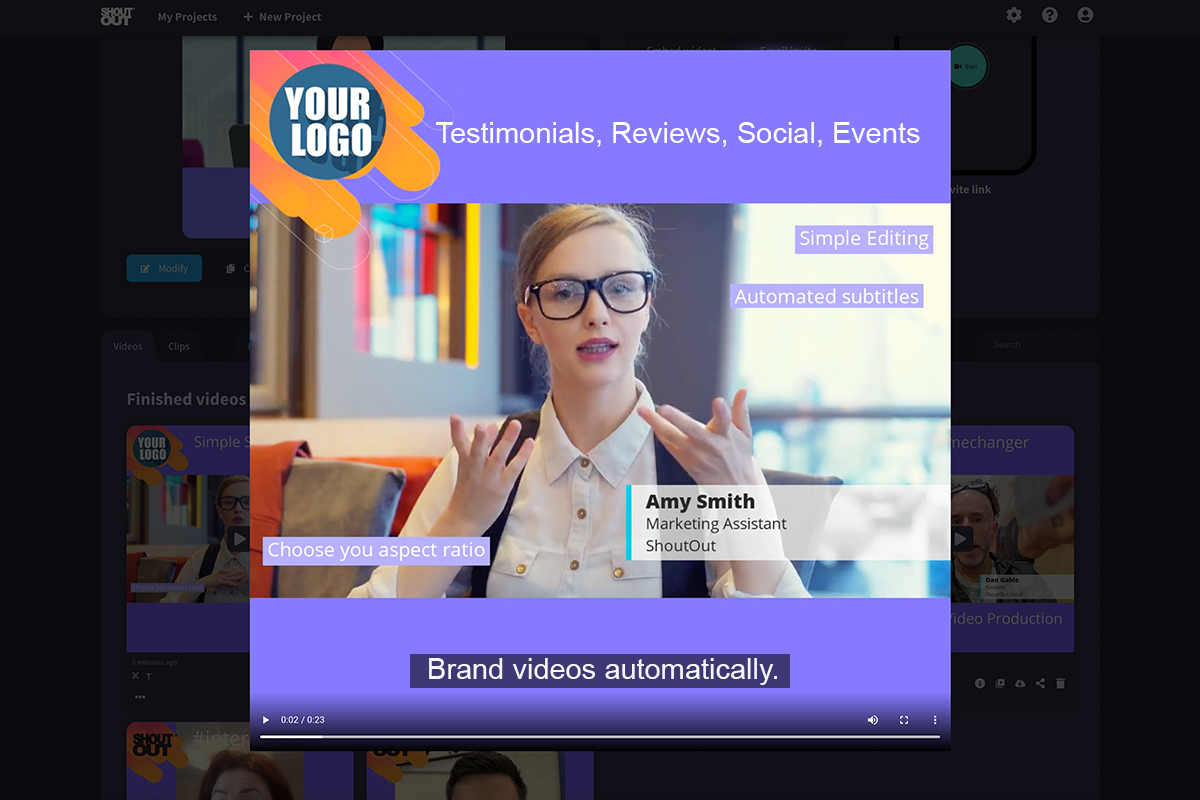 Crowdsource user-generated content, like testimonials, to create branded video content.
The platform's algorithm and simple interface will automatically include B-roll and editable subtitles to highlight videos.
You can also add Zoom, Webex, and Microsoft Teams recordings, complete with branding and automated subtitles.
Publish your videos to social media, download them directly, or add them to a playlist on your website and app.
ShoutOut is compatible with all your favorite social media platforms, including TikTok, Instagram, Twitter, and LinkedIn.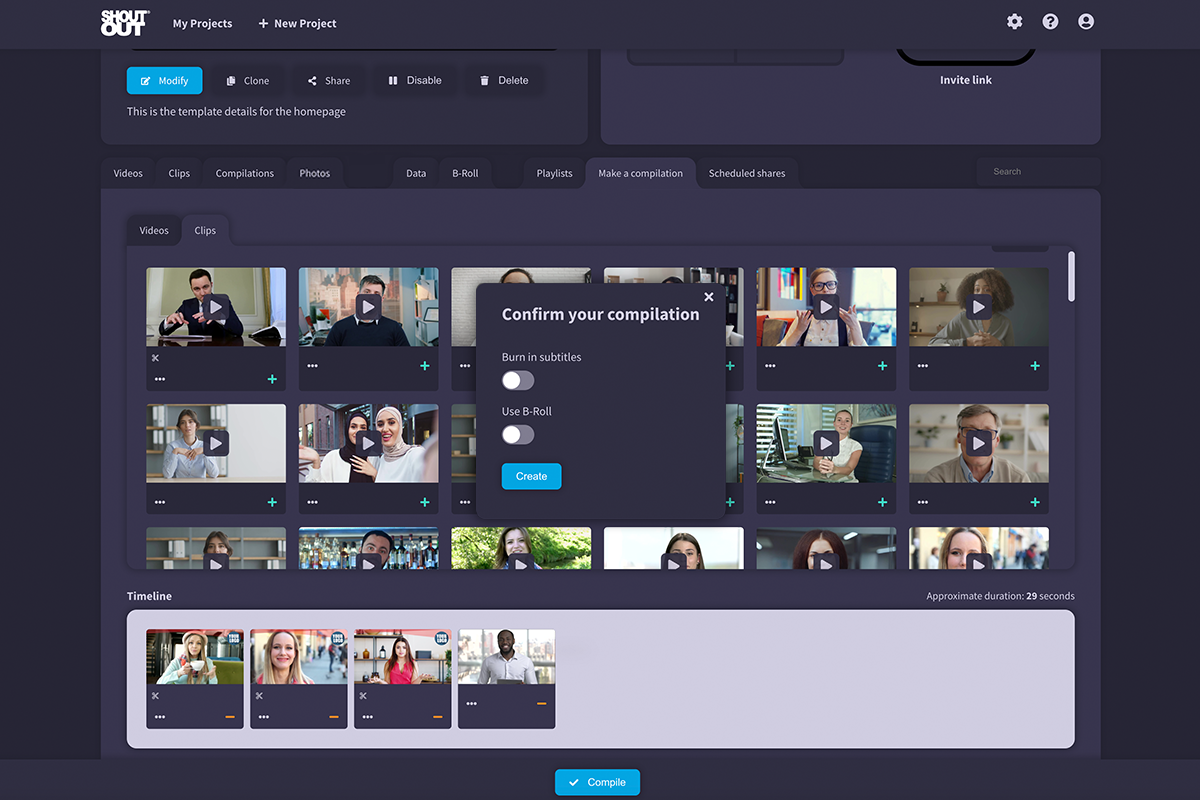 ShoutOut can automatically generate compilation videos from existing footage!
With ShoutOut, you'll be able to collect recorded feedback and automatically turn that footage into branded videos and compilations.
Request info like NPS scores and testimonial quotes, so it's easy to whip up personalized outreach, onboarding videos, or social media content.
You can even collect audio recordings and turn them into videos, complete with waveform graphics and editable subtitles.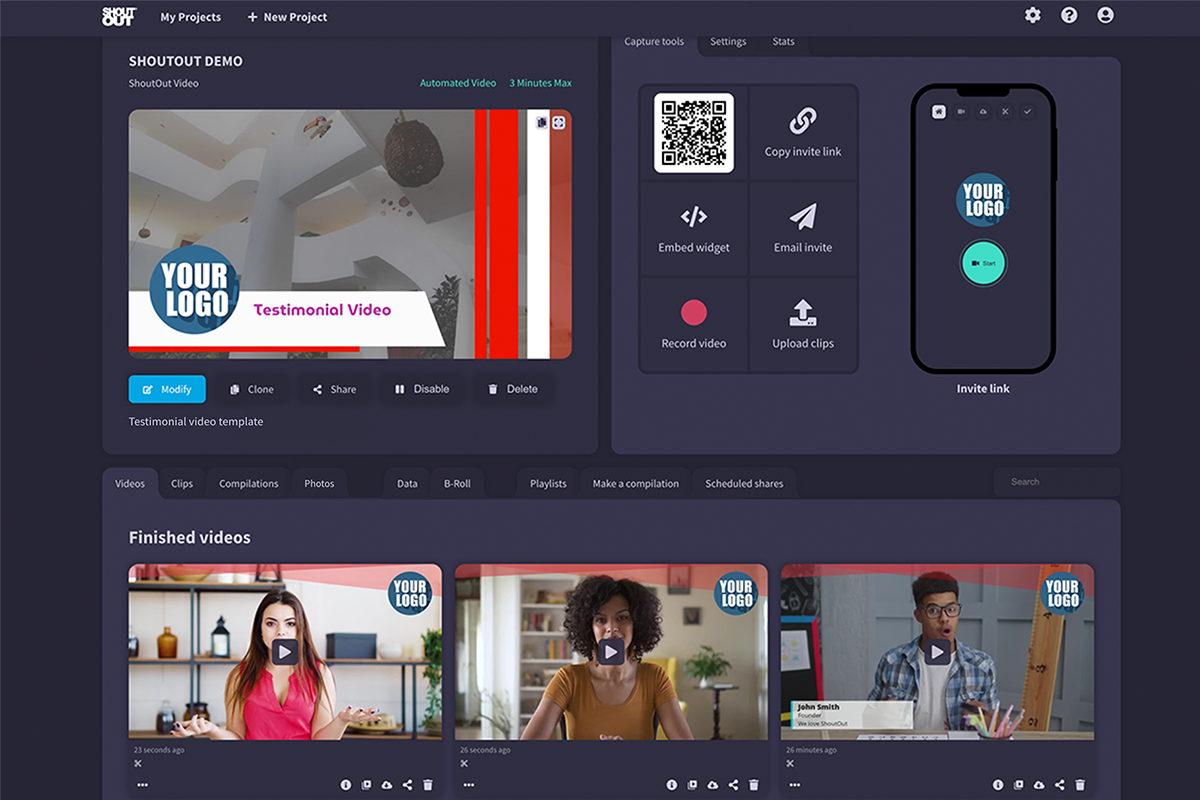 Collect NPS scores, star ratings, testimonials, and audio clips to generate videos packed with social proof.
Thanks to the onboarding wizard, you can learn how to leverage powerful features that create customer-focused content for you!
Upload your logo, connect your socials, and start generating videos packed with loads of social proof.
You can also create custom intros, outros, and overlays using your own branding, so every video feels cohesive.
ShoutOut even adds automated subtitles to every video, which ensures that your content is fully accessible to all viewers.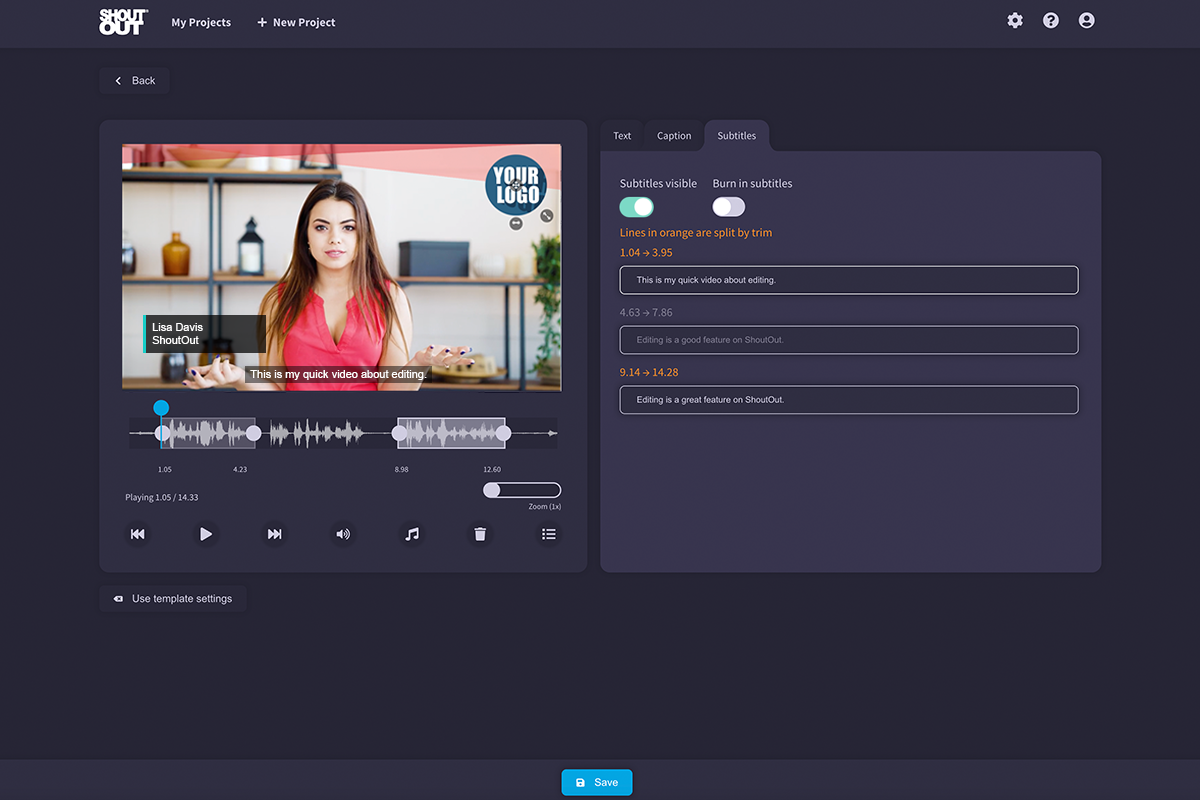 Trim your videos to perfection on a simple text-based editing interface.
When you don't use customer testimonials to sell, you're letting prospects get swayed by someone else. ("Lemme call my grandma's hair stylist's cousin's friend to get the inside scoop.")
ShoutOut helps you stand out with branded videos you can automatically generate from existing footage and user-generated content.
Let your customers do the selling for you.