Generate videos with your AI avatars
Claim Now
Spiritme is an AI-powered video platform that uses text-to-speech technology to create digital avatars and generate personalized videos.
Spiritme lets you choose an avatar from a library of digital humans, giving you the ability to create an entire cast of characters for your business, social media, or YouTube channel.
Unlike other AI video generators, these avatars can display a range of facial expressions, so viewers don't feel like they're watching a robot.
You can render your video in different aspect ratios like 16:9, 4:3, or square, and even choose the vertical and horizontal orientation to match your target platform.
From there, you'll be able to export your video in 1080p or 4K HD, ensuring that you have crystal clear content for any use case.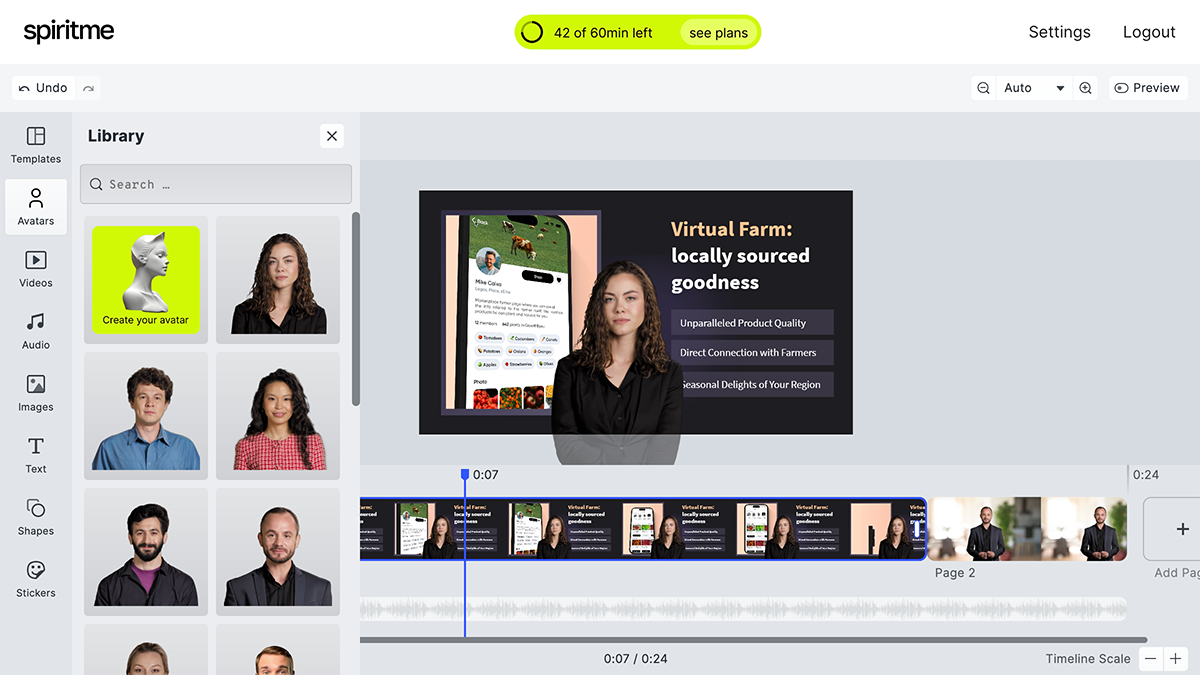 Choose a digital avatar from Spiritme's diverse library to start creating videos in seconds.
Best of all, Spiritme lets you create a digital avatar of yourself in minutes just by recording a short video in the iOS app.
This platform also lets you digitize your voice for audio work and voiceovers in up to eight supported languages.
And because Spiritme stores your digital avatar with two-factor authentication, nobody else can use your appearance without your permission.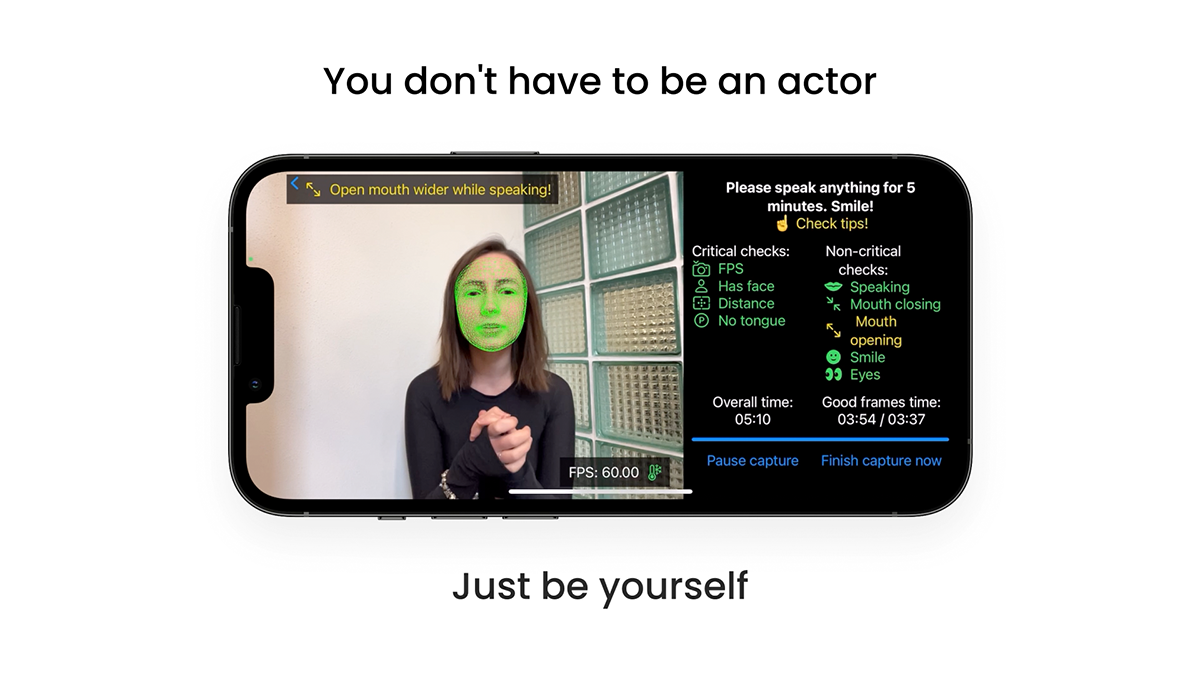 Create a digital avatar to help you scale your personalized video content!
Spiritme is also packed with a user-friendly video editor that lets you create professional-level videos in minutes.
That means you'll be able to add backgrounds, text, music, images, and more to produce the perfect visuals for your avatar.
Short on time? You can use templates from the platform's growing library to jumpstart the content creation process.
If you're on the go, you'll even be able to create and edit videos on your phone using their iOS app.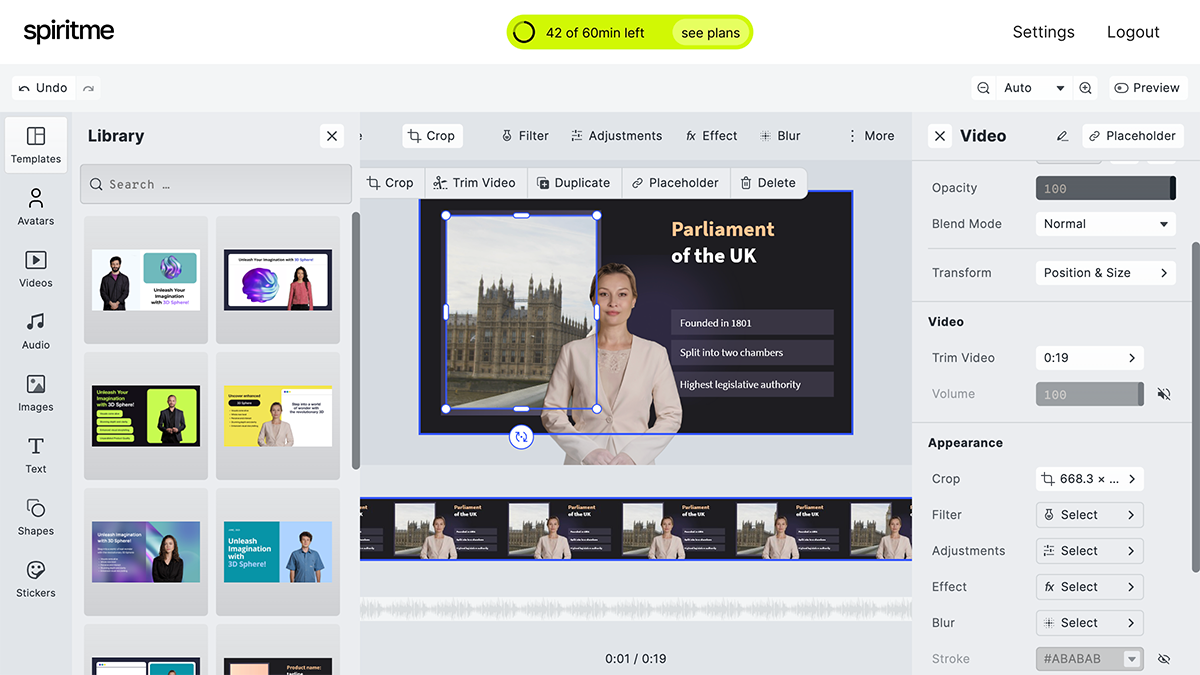 It's a cinch to create engaging videos with Spiritme's online editing suite.
Spiritme lets you choose from over 400 natural-sounding voices to read your script—or you can use your own digital voice.
The platform supports over 140 languages and accents, so you can connect with audiences all over the globe.
No matter the voice or language you choose, your avatar will automatically lip-sync to your audio to give you a perfect reading every time.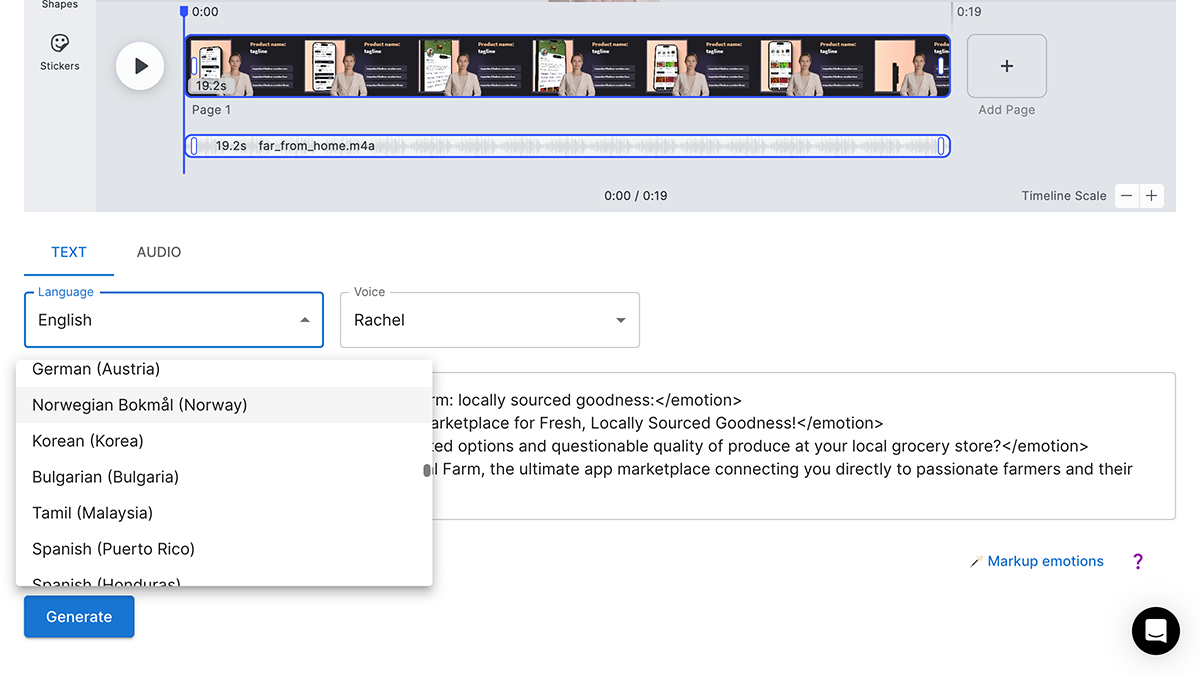 Combine any voice with any language and accent to connect with your target audience.
At this rate, you could be the next video sensation—without recording any bloopers. ("Maybe she's born with it...Maybe it's AI.")
Spiritme makes it super easy to generate personalized videos with realistic digital visual and voice avatars in over 100 languages.
Create better videos with AI.
Claim Now