AirDeck is a document-sharing platform that lets you add audio and video to any PDF or presentation, so you can better engage your audience.
AirDeck lets you use audio or video to narrate documents and presentations, so you can guide viewers clearly through your content.
You can record narrations directly to each slide to make the process quick, or upload pre-recorded files for more control over the production value.
You'll also be able to add a laser pointer to your recordings, which lets you direct your audience's attention across each page.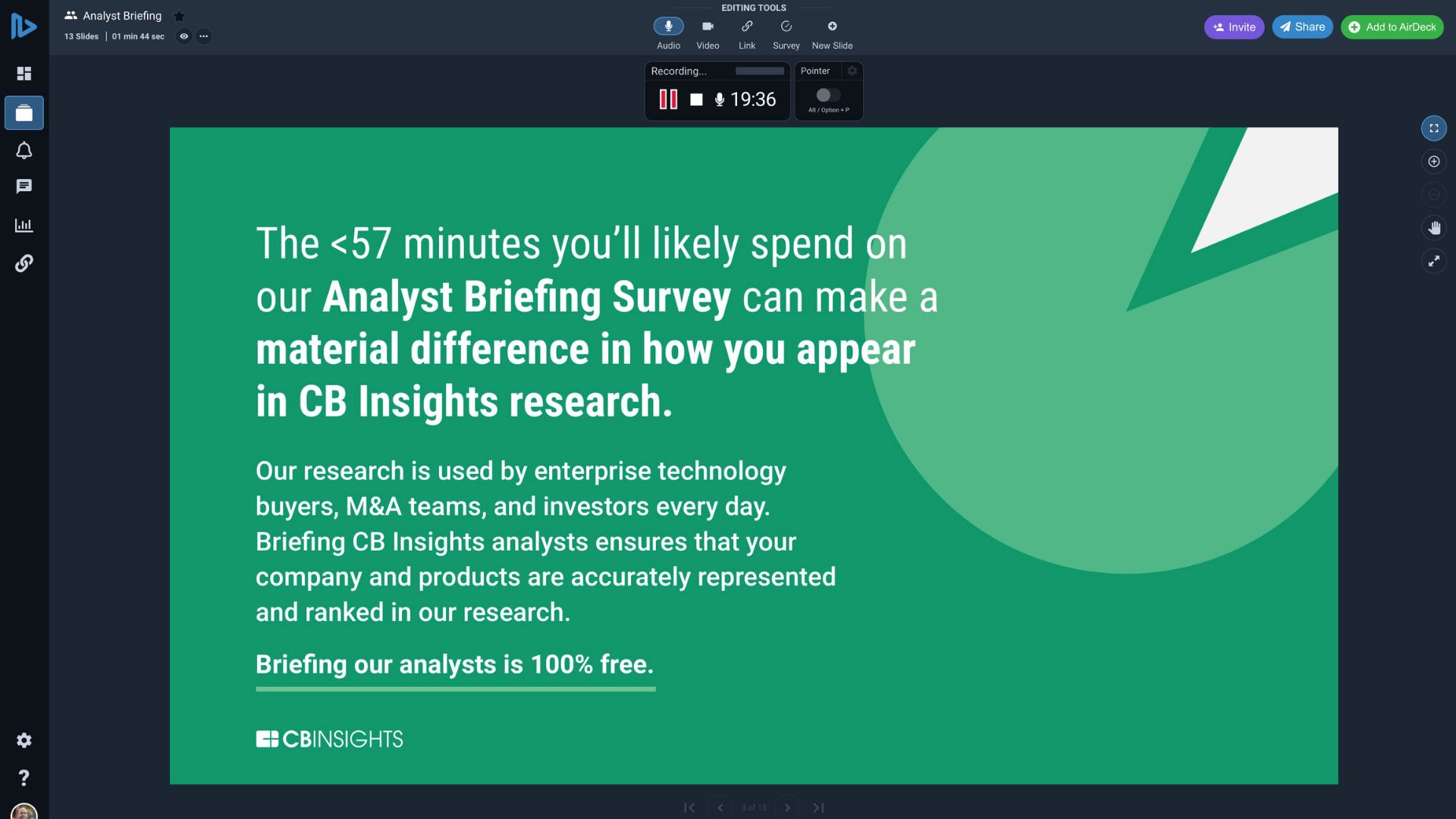 Add clarity to your presentations with voiceover narration.
AirDeck also lets you connect your email and social media accounts, so you can quickly share your narrated presentations without dealing with bulky file attachments.
Plus, you can create a custom link to share documents securely, with options to add expiration dates, password protection, and log-in requirements.
You'll even be able to display your content on any website, blog, or learning management system (LMS) by copy-and-pasting a unique embed code.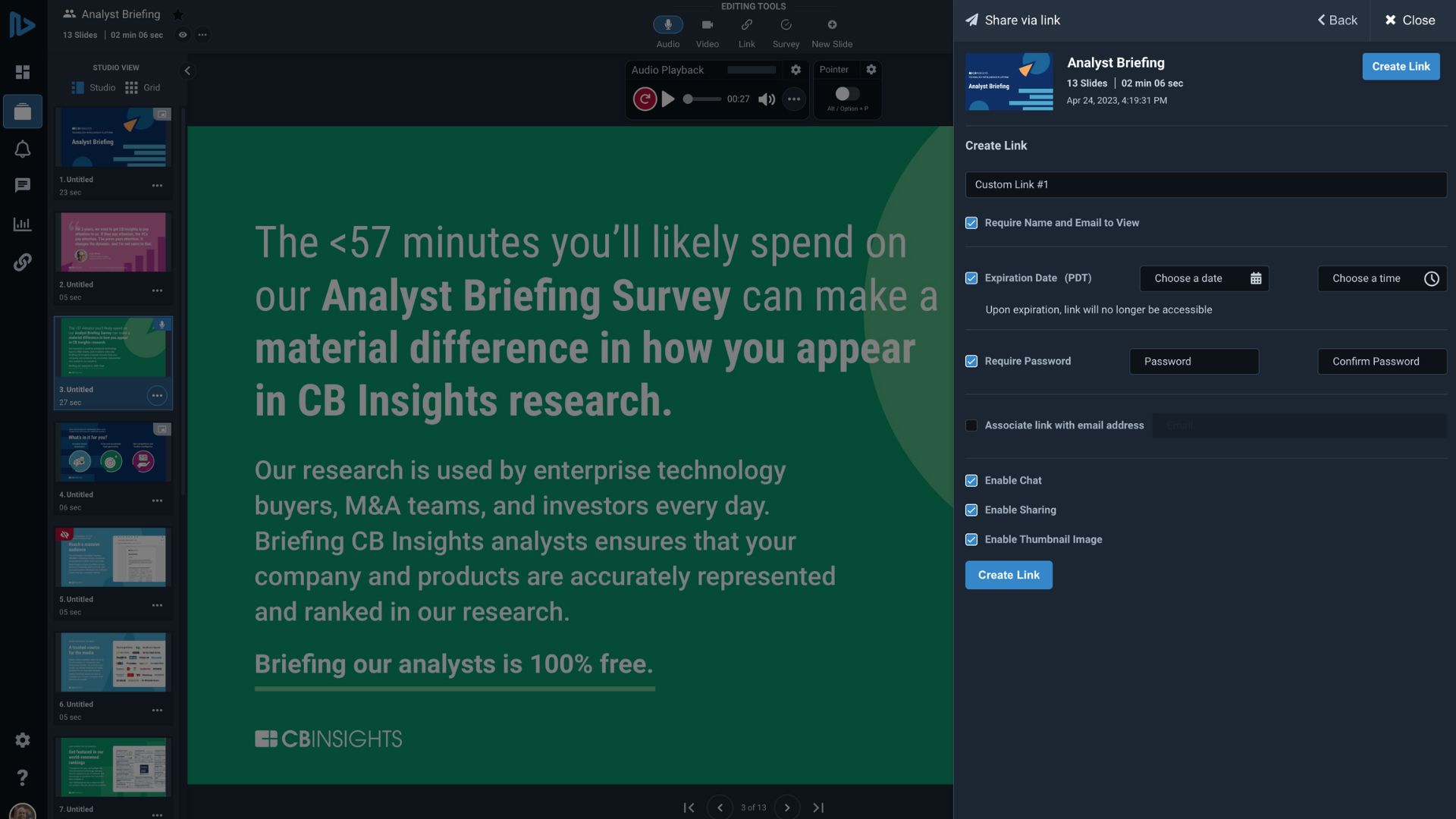 Share your decks quickly and securely.
AirDeck makes it easy to track how viewers engage with your document in real time with slide-by-slide and overall analytics like view time and heatmaps.
You'll be able to view all your metrics on one dashboard, so you can keep track of your views, contacts, surveys, and deck engagement.
And because this platform also supports geolocation, you can personalize your content based on where your audience is located.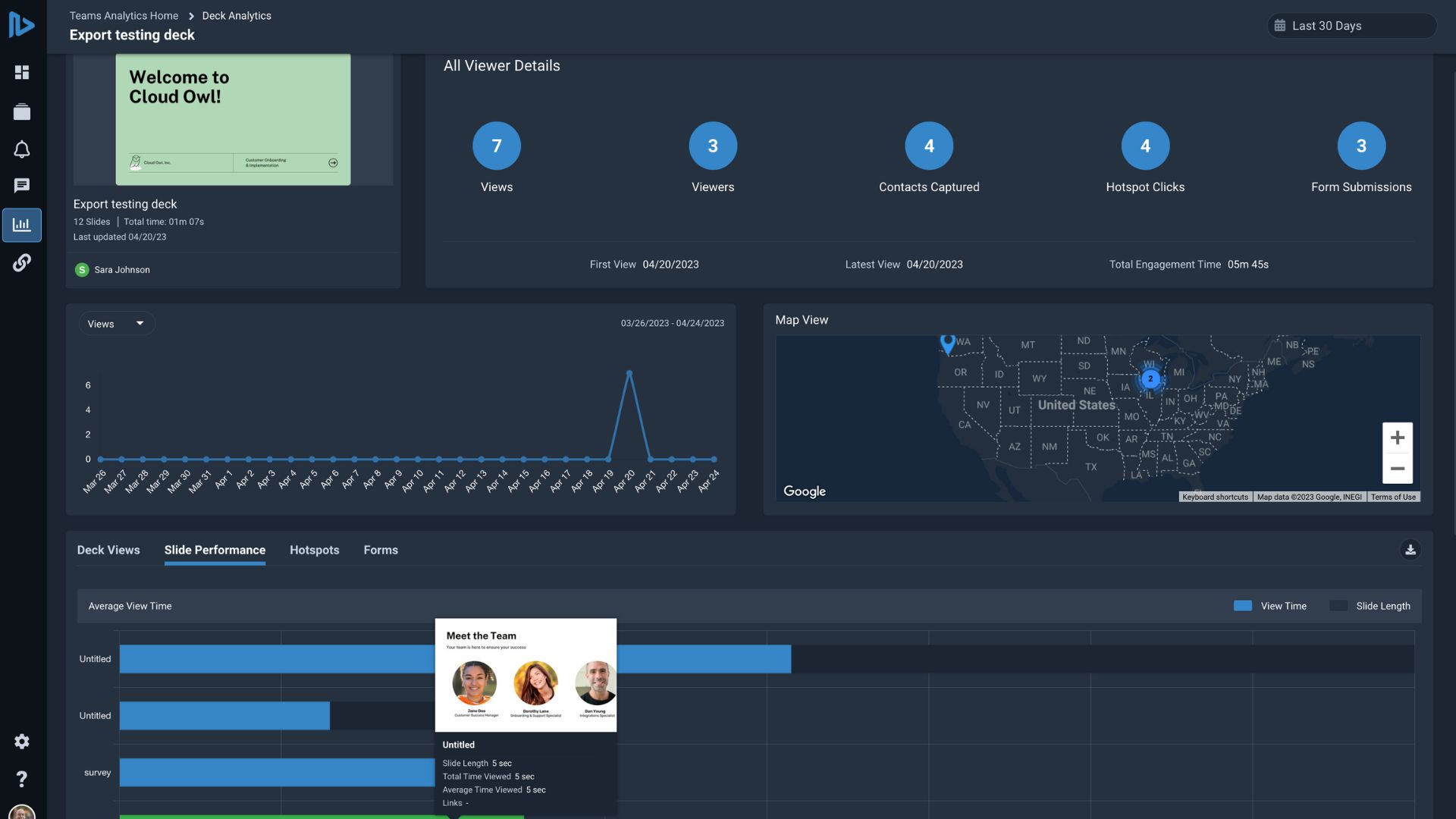 Track the performance of every deck in real time.
Best of all, AirDeck lets you integrate with all your favorite apps and tools to create awesome content that engages your target audience.
You can embed videos from Vidyard, Vimeo, and YouTube directly into your presentations—no more links and reuploads!
Upload more than 100 file types to AirDeck, including videos, audio, images, and documents, to give your presentations even more flair.
Plus, you can integrate the platform with Hubspot and Salesforce to improve your audience tracking and overall sales workflow.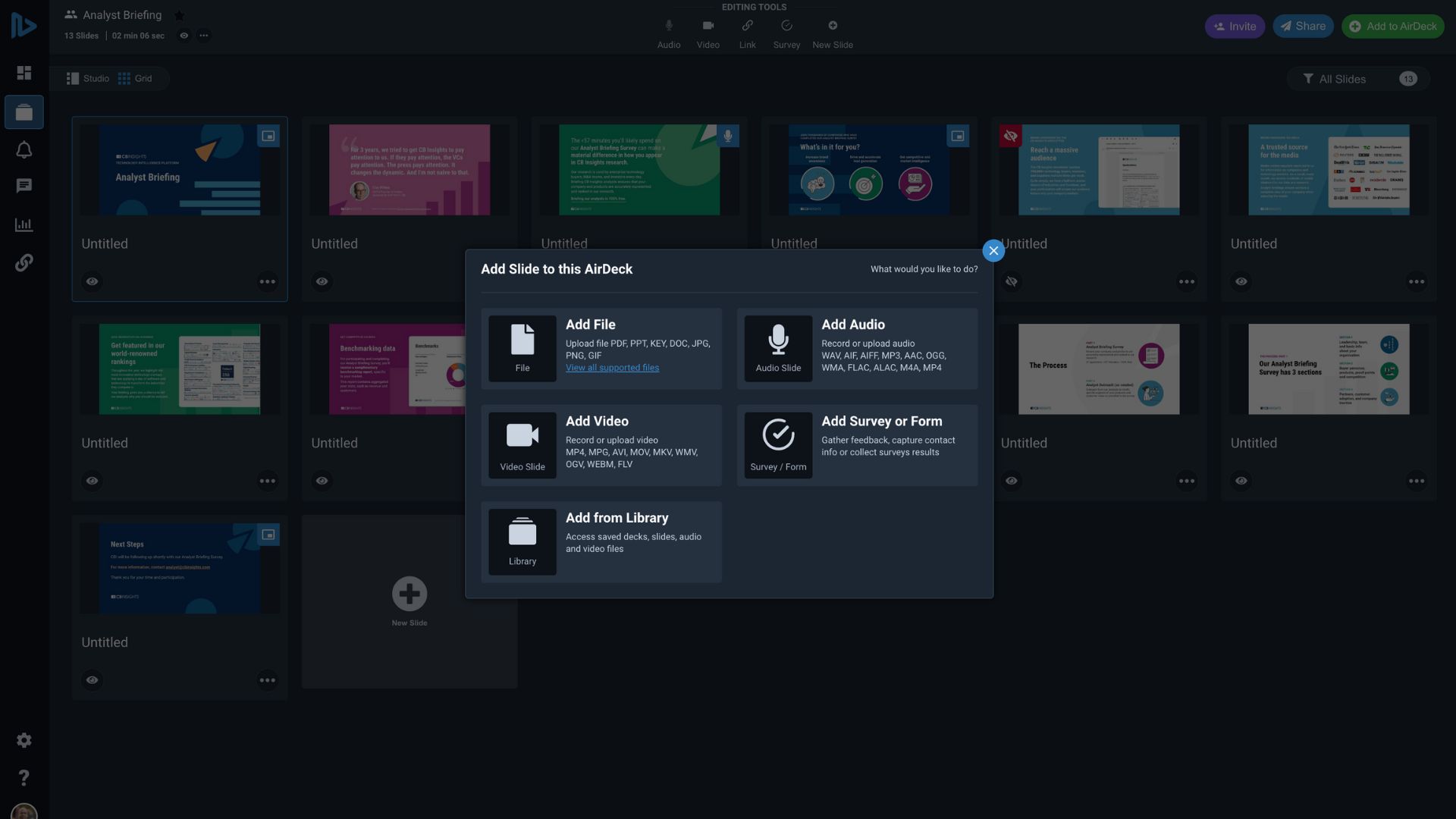 Enhance your presentations with media uploads and integrations.
Getting your message across effectively is all about the delivery. ("Time to unleash my inner Morgan Freeman.")
That's why AirDeck helps you enhance and securely share your presentations with video and audio narration, all from one simple platform.
Turn your documents into experiences.