Your Boring Marketing Video Or 3rd Party Video Host Is Holding You BACK! It's Time For A Change.
VidTags video hosting and marketing platform leverages advances in A.I. technology to get you more views, longer watch times, better engagement and sales with your videos.
-Navigate
-Deep Tag
-Transcribe
-Search
-Translate
-iAToC
*Import videos from Zoom sections, YouTube, Vimeo, Facebook, Dropbox, Google Drive, URL, or your computer
*Translate your video or audio files into 35+ languages with the click of your mouse
*Generate AI powered human-like audio from text, audio to text, or a blog post and make it searchable
*Index, organize and create an interactive actionable table of contents (iAToC) for every segment and talking point of your entire video or audio library in minutes
*Browser Language Detector – Viewers Get to see your videos in their default language first
*VidTags Video Editing - Like editing a text document
Get access to VidTags today!
*{padding:0;margin:0;overflow:hidden}html,body{height:100%}img,span{position:absolute;width:100%;top:0;bottom:0;margin:auto}span{height:1.5em;text-align:center;font:48px/1.5 sans-serif;color:white;text-shadow:0 0 0.5em black}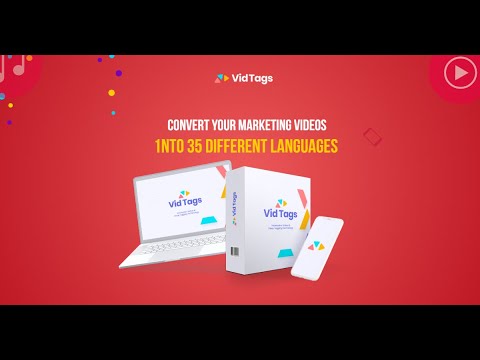 ▶" frameborder="0" allow="accelerometer; autoplay; encrypted-media; gyroscope; picture-in-picture" allowfullscreen loadonscroll>