Radiolize is an all-in-one platform that helps you create, manage, and broadcast your own professional, online radio station.
Radiolize lets you build an online radio station with tools for media management, listener engagement, and live broadcasting.
Claim Now
You can upload and edit media files like songs, playlists, jingles, ads, podcasts, live DJ sets, news, and talk shows to attract more listeners.
And thanks to the built-in automation and scheduling, it's a cinch to schedule playlists for a specific day and time.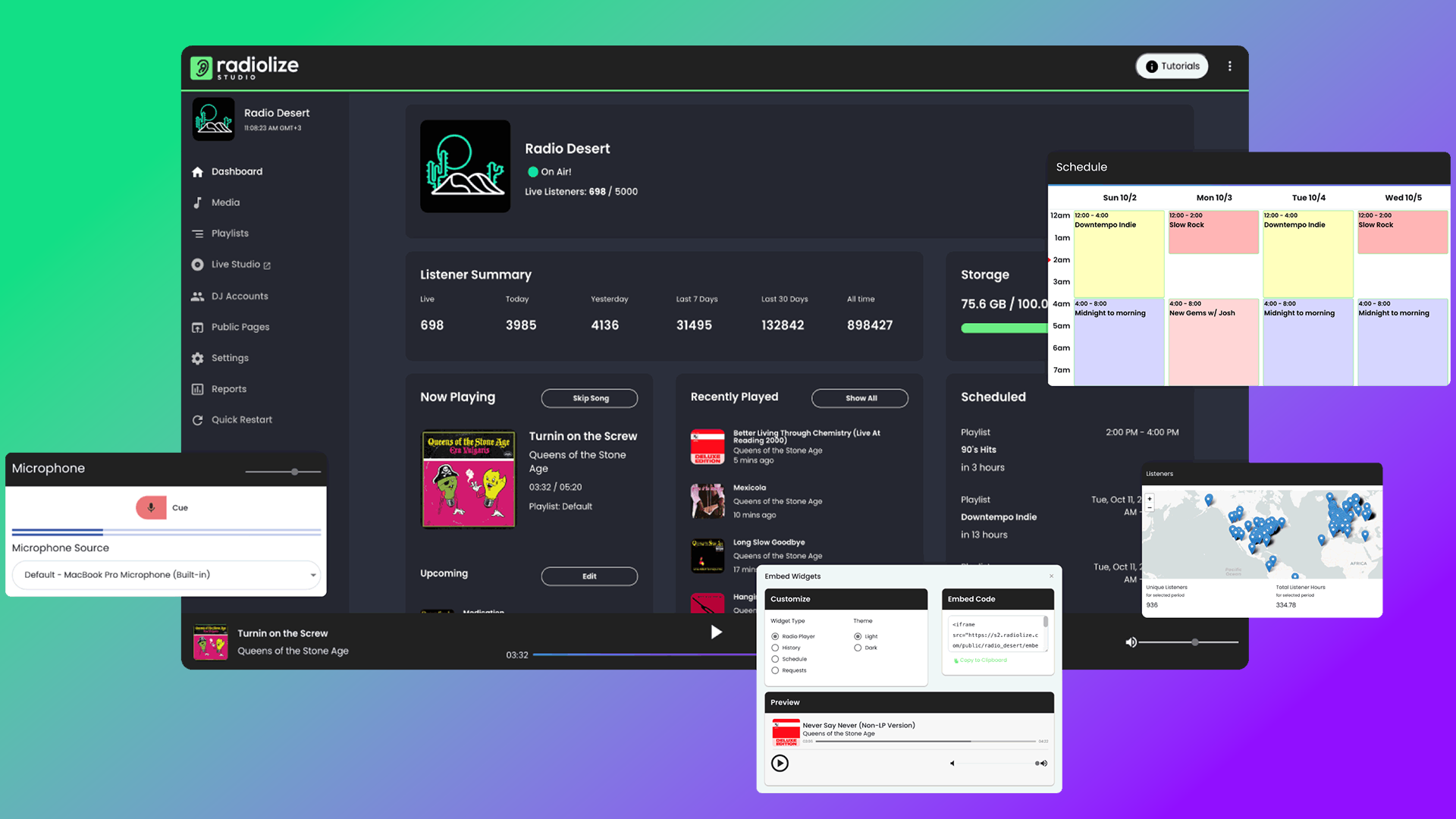 View your listener summary, storage usage, scheduled playlists, and upcoming tracks from the main dashboard.
With the WebDJ, you'll be able to host live shows from your browser, without dropping big stacks on expensive hardware.
Working with a crew? Create DJ accounts and set the schedule for people broadcasting live on your station.
Radiolize even integrates with Audio Hijack, Mixxx, and VirtualDJ, making it easy to produce high-quality live content.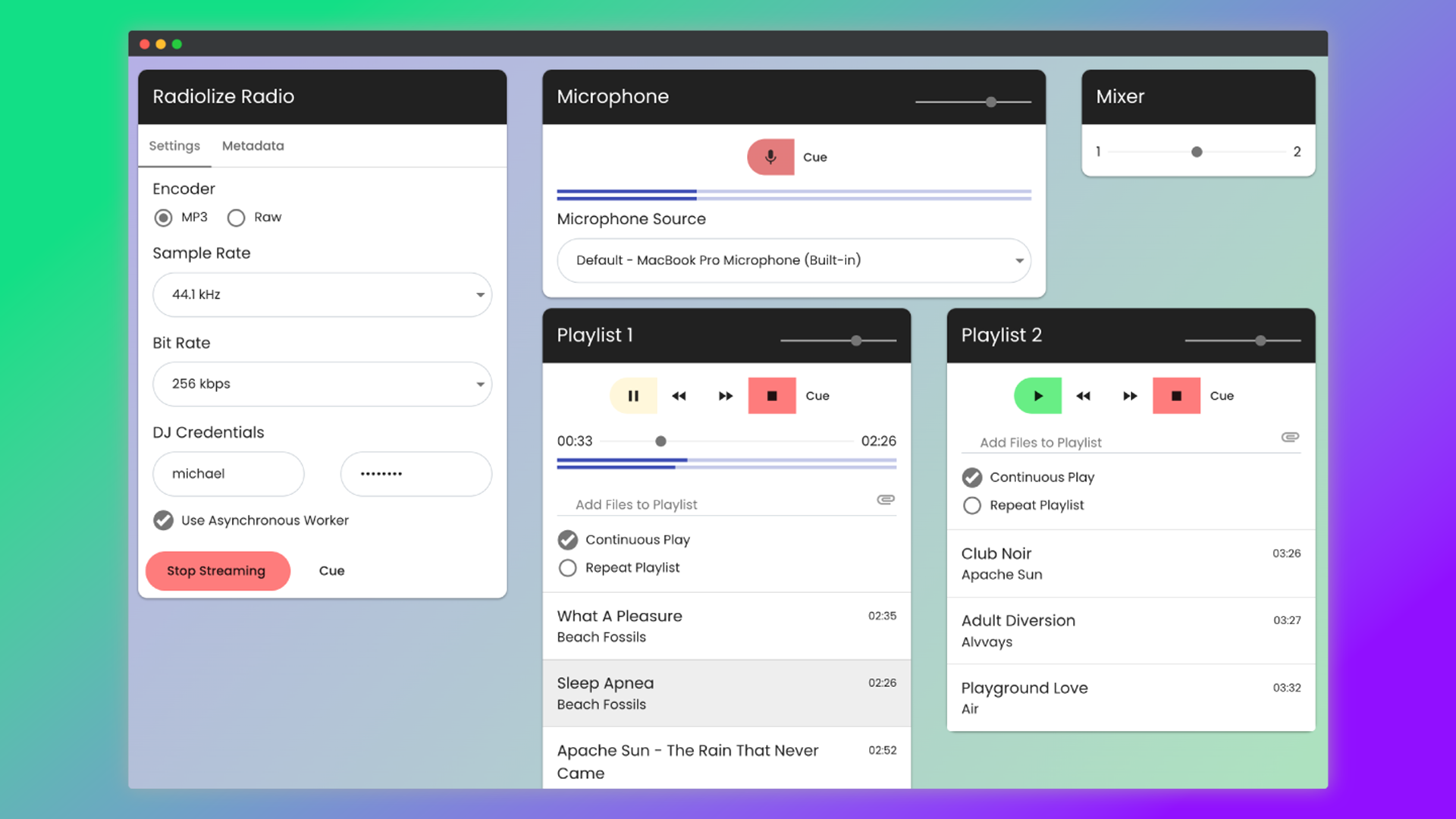 Host live broadcasts from your browser with the Radiolize WebDJ.
Radiolize lets you connect your station to your website, mobile app, or social media, so you can spread the vibes with your entire audience.
You'll be able to embed customizable widgets, like radio players, schedules, song history, and song requests to keep listeners engaged.
Plus, you can share your content on any platform! Just drop the link to the pre-built web page where your listeners can tune in 24/7.
Engage your listeners with interactive widgets and a pre-built web page.
Best of all, Radiolize offers real-time analytics, which means you'll get insights into listener behavior.
You can capture historical and live data to evaluate the performance of your shows and playlists over time.
This includes a breakdown of user locations, IP addresses, and how long they've been a fan of your online radio station.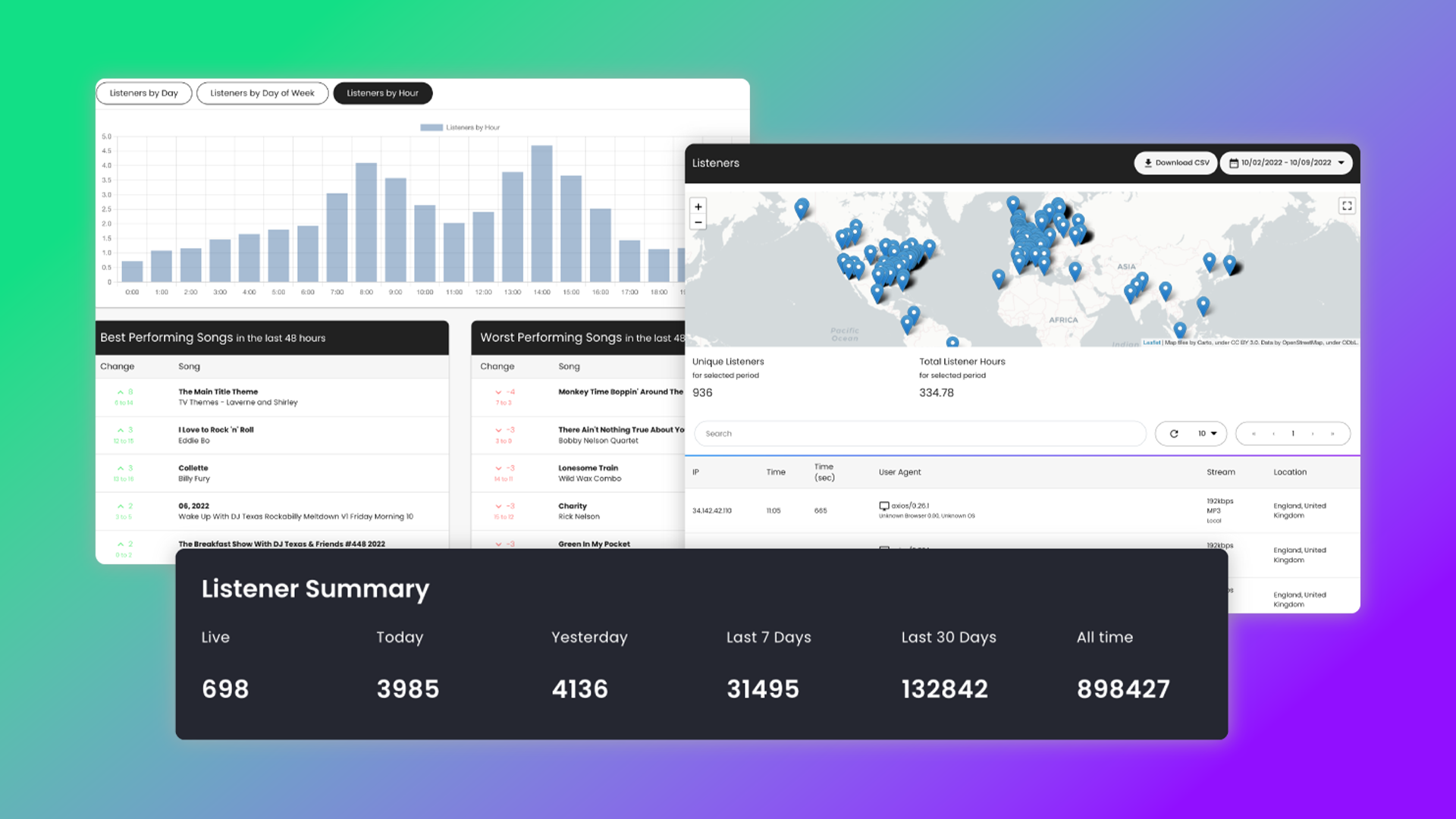 Capture data on listener behavior and overall performance to optimize your station.
If you want to be as famous as Gossip Girl, you need to figure out how to broadcast all the tea. ("Spotted: Radio Newbie learning how to use the transmitter.")
Lucky for you, Radiolize makes it easy to create, automate, broadcast, and manage your own online radio station right from your browser—no expensive tech required.
Share your content on the air.
Claim Now