Havoc Shield is an all-in-one cybersecurity platform with simple-to-use tools and trainings that offer peace of mind against cybersecurity and ransomware attacks.
With Havoc Shield, you get more than just the tools to protect your business—you also get access to cybersecurity training so your whole team knows how to stay safe.
Train your employees or consultants on how to spot and avoid phishing emails and common ways hackers work.
Since most hacks occur because of human error, you'll be able to decrease the likelihood of ransomware attacks.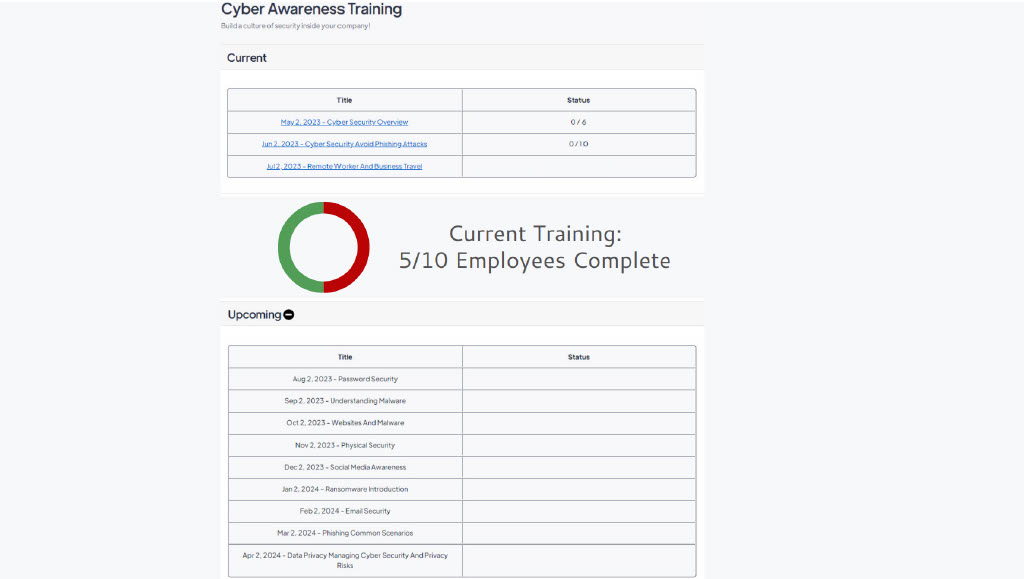 Access high-end training on real-world security topics with Cyber Awareness Training, powered by Webroot.
Havoc Shield allows you to easily integrate with vendors to support all aspects of your cybersecurity program.
You'll be able to stay on top of exploitable network, infrastructure, and application vulnerabilities with regular, consistent vulnerability scans.
The built-in Mail Armor feature also lets you forward suspicious emails directly to Havoc Shield—the team will analyze and reply back to confirm whether it's safe to open within two hours.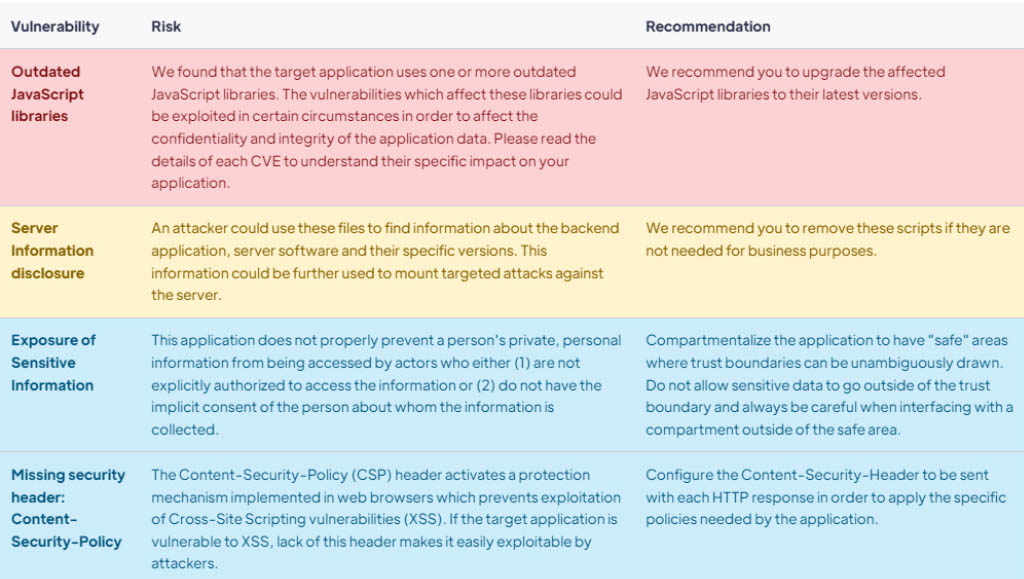 Perform scheduled vulnerability scans right away and take easy-to-digest actions to reduce vulnerabilities.
OS and software patching lets you manage operating system and critical software updates automatically.
That means you can fix any vulnerabilities by quickly installing patches upon release, without depending on employees to remember to make those critical updates.
With Havoc Shield, you can even take action fast on new threats with 24/7 data breach and dark web monitoring to make sure you're protected.
Plus, you'll get access to robust reporting like awareness training completion, sensor status, and attestation letters.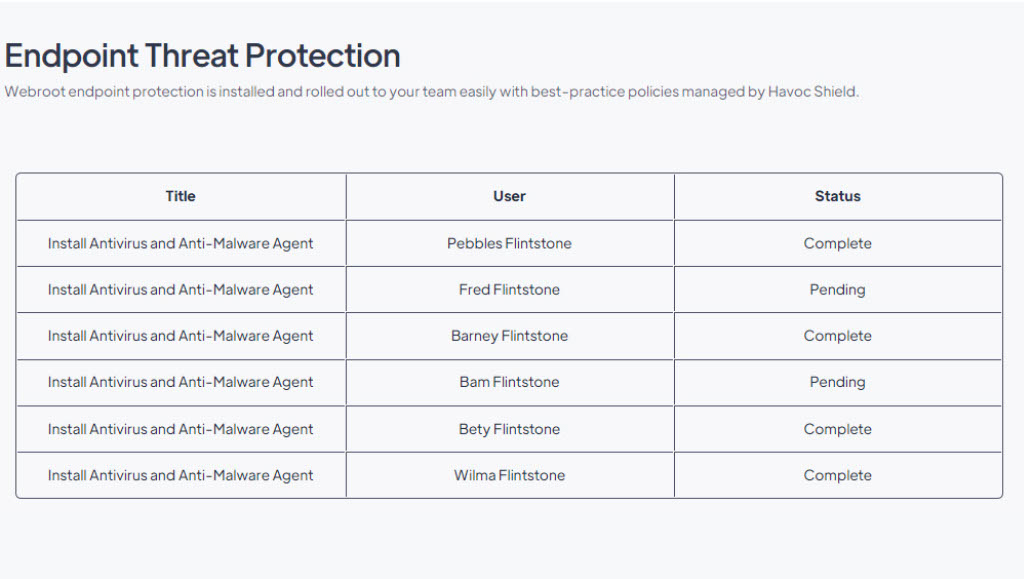 Havoc Shield helps you roll out the tools with an attestation letter for potential clients and stakeholders.
The Privacy Policy Manager allows you to generate pre-built, legally approved information security policies for attestation and verification on employees and consultants.
With the cybersecurity policy management tool, you get eight security and compliance policies that your customers, regulators, and team will need.
So you can rest easy knowing that your policies are professionally written and easily understood by your whole team.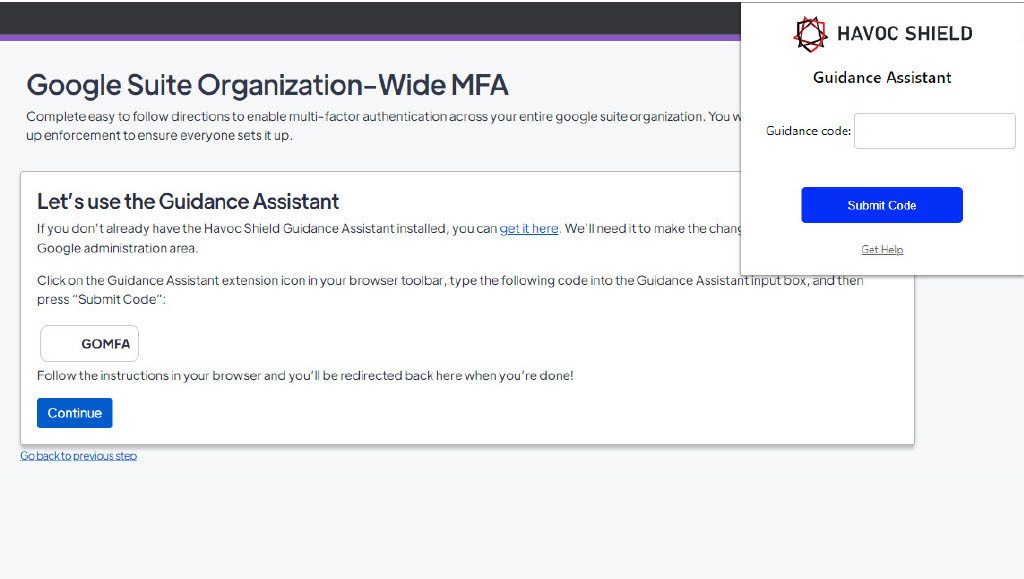 Get fully customizable information security policies in a global manager with acknowledgment of who reviewed them.
You don't have to be as rich or tech-savvy as Bruce Wayne to identify and fix cybersecurity vulnerabilities. (The suit would be a nice touch though.)
Havoc Shield gives you all the tools and resources you need to protect your business against cybersecurity and ransomware attacks—even if you're not a security pro.
Protect your business like a superhero.