User-friendly Online illustrator & Vector Graphic Editor | Make Design Easier
We created Drawtify with the idea that anyone should be able to create professional-looking designs in minutes.
It brings some powerful tools for designers to draw what they want and gives many beautiful templates and design elements for non-designers to make a design quickly.
With our powerful vector design software, you can create beautiful graphics online for free, the solution includes SVG editor, animated logo maker, infographic maker, flyer maker, poster maker, YouTube banner maker, business card, vector logo maker, etc.
Drawtify has a wealth of built-in design resources, such as high-quality editable design templates, elements (art texts, icons, shapes, infographic elements), and plug-ins (barcodes, charts, diagrams, map), 100M+ HD photos.
*{padding:0;margin:0;overflow:hidden}html,body{height:100%}img,span{position:absolute;width:100%;top:0;bottom:0;margin:auto}span{height:1.5em;text-align:center;font:48px/1.5 sans-serif;color:white;text-shadow:0 0 0.5em black}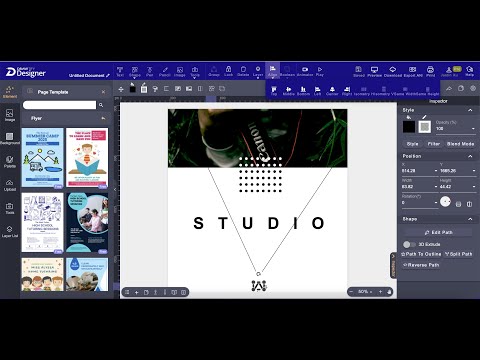 ▶" frameborder="0" allow="accelerometer; autoplay; encrypted-media; gyroscope; picture-in-picture" allowfullscreen loadonscroll>
Drawtify Design Templates