"Blockchain Certification. Your digital notary to certify and protect your relevant documents, saving costs and making your business more profitable"
Certyfile is the most advanced platform to protect and certify your important documents with the most innovative Blockchain technology. Register your relevant documents and business secrets easily, quickly and cheaply before sharing them: NDAs, collaboration agreements, manufacturing procedures, algorithms, and more!
All types of businesses and sectors benefit from Blockchain technology thanks to Certyfile: eCommerce, Legaltech, insurtech, startups, SaaS, digital training, design and architecture studios, consultancies, agencies, etc.
Join the more than 2,000 clients who already use Certyfile, and take your project to the next level with the most innovative technology.
Save costs and increase your profitability!
Certyfile white label also available, for buyers who want to market the product under their own personal brand: https://icommunity.io/en/whitelabel-web3/
Your online digital notary solution to protect and notarize all your private documents
Full legal compliance and guaranteed by cryptography
At-a-glance
Best for
Consultants
IT/security agencies
SaaS
Features
GDPR-compliant
White label
Overview
In this tutorial you will see how simple and fast it is to certify your files on the Blockchain thanks to Certyfile.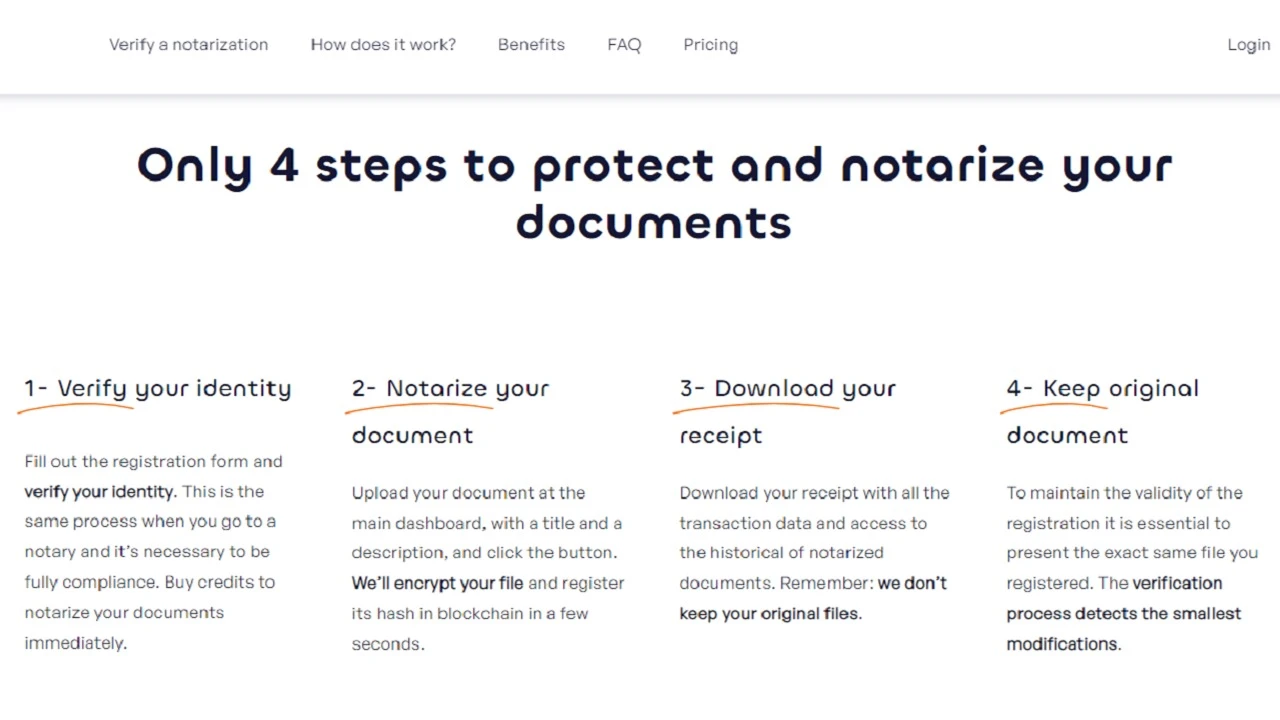 Only 4 steps to protect your documents.
Avoid plagiarism, and obtain a certified document with a time stamp that ensures legal authorship.
Certyfile is aimed to help companies that handle information that needs to be protected against third parties, while generating reliable evidence of its ownership. In addition to handling:
Companies with high value R&D (technology, biotech, pharmaceutical, manufacturing, etc.)
Companies with a strong dependence on GDPR (law firms, HR, agencies, property managers, insurance companies, etc.)
Companies handling confidential information (commercial agencies, suppliers, agencies, etc.)
How Certyfile works.
Protect your documents with blockchain.
Certyfile White Label. Complete 360ª solution, (Development & custom design + consulting and support).
Have you purchased Certyfile, but need something else? Launch your own blockchain business with your personal brand with the Certyfile White Label. Complete 360 solution, (Development & custom design + consulting and support)
Plans & features
Deal terms & conditions
Lifetime access to Certyfile
You must redeem your code(s) within 60 days of purchase
All future plan updates
Stack unlimited codes
60 day money-back guarantee. Try it out for 2 months to make sure it's right for you!